The Rejuvenator's Cup 2017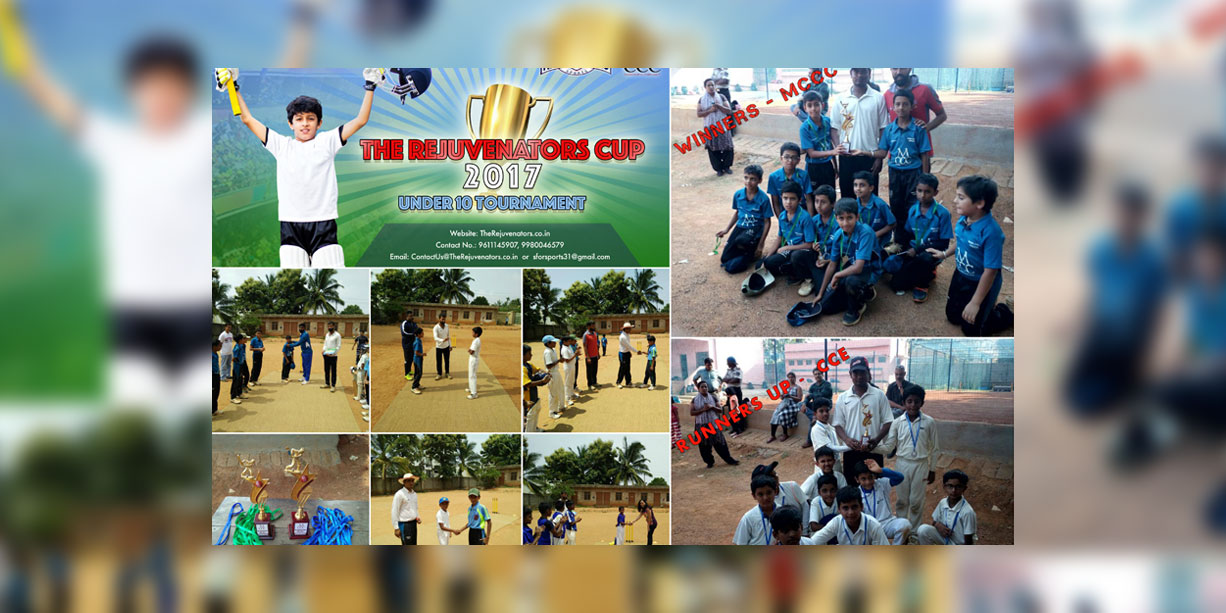 The Rejuvenator's cup 2017 Started early on a warm morning with 8 teams ready to fight it out. The teams that participated in the T-16 tournament were –
| | |
| --- | --- |
| Group A | Group B |
| MCCC 1 | MCCC 2 |
| INVENTORS | OZONE CA |
| CA | FICA |
| MCA | SRCA |
| CCE | |
After 3 days of grueling close matches, the following top 4 teams locked horns in the semi-finals.
MCCC 1, CCE, MCCC 2 and SRCA
Finals were played between MCCC 1 & CCE, where the triumphant MCCC 1 won "The Rejuvenators Cup 2017" beating CCE by 21 runs. Batting first MCCC 1 scored 83 runs in the allocated overs & in response CCE were all out with only 62 runs on board.
CONGRATULATIONS TO THE WINNERS & RUNNERS UP!  THANK YOU TO ALL OUR PARTICPANTS!
| | | | | |
| --- | --- | --- | --- | --- |
| Date/Time | 8:30 AM | 10:30 AM | 12:30 PM | 2:30 PM |
| 13/5 | MCCC 1 Vs MCA | OZONE Vs FICA | MCA Vs CCE | MCCC 2 Vs OZONE |
| 14/5 | MCCC 1 Vs CCE | MCCC 2 Vs SRCA | ICA Vs CCE | OZONE Vs SRCA |
| 15/5 | ICA Vs MCA | MCCC 2 Vs FICA | MCCC 1 Vs ICA | FICA Vs SRCA |
| 16/5 | A1 Vs B2 | B1 Vs A2 | FINALS 1:15PM | |