Futsal Frenzy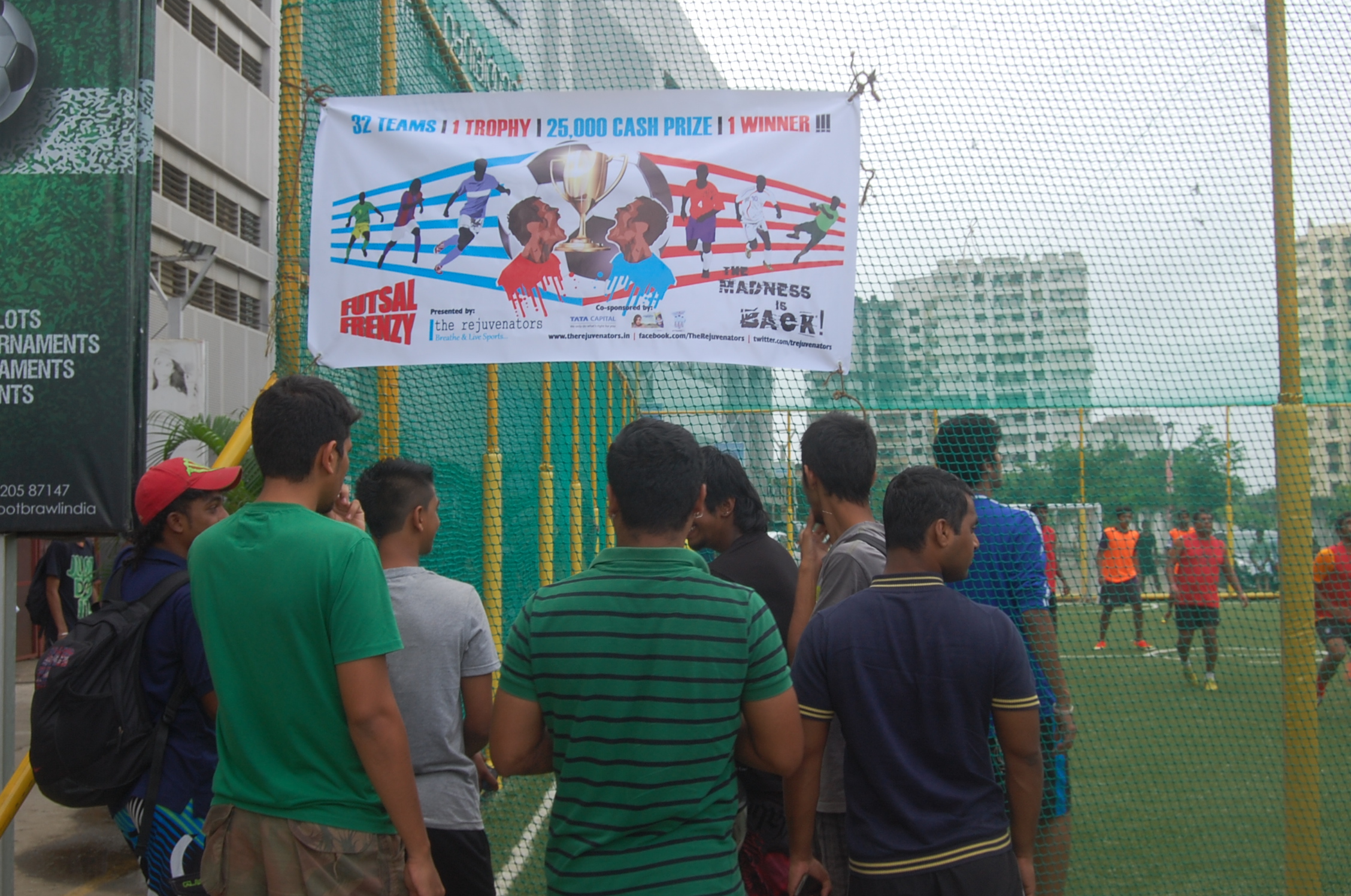 Sports Management Group, The Rejuvenators, kicked off with an Open Futsal Tournament at Mega Mall, Andheri.
320 participating Futsal players, along with coaches and audience graced the day and set the stage for a truly fantastic day of futsal and fun. A day of unlimited and unadulterated fun with the Best of the Futsal talent in Mumbai ,there was fun and sweet pain, perspiration and inspiration, fatigue and energy – all in just one place in one day!
The tournament was sponsored by Tata Capital.
The day saw lots of exciting moments and great competitive soccer played in the true spirit of the game, courtesy of the professional FIFA certified referees, to ensure the spectators were always glued to the action in the middle. The tournament stretched till evening 6 PM which finally saw Uncle's Kitchen, the team from Malad, deservingly lifting the beautiful trophy as Champions of the Open Futsal Tournament.
The tournament drew admiration from participating teams, coaches, referees, friends, families and visitors for the great planning, organization and event management.